Here you go... Finally, White Rock Marathon pictures.
Remember, I just ran 13.1 miles, so I look a bit crusty. (I hate that word, but I think it's the most fitting)
The Starting Line at Victory Plaza or Park or whatever it's called.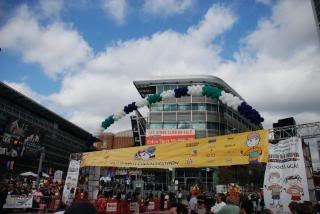 Me with the white sweatshirt tied around my waist, running at Mile 11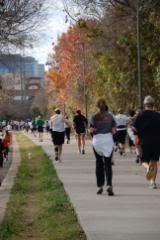 My two friends Virginia and Erin came down to cheer me on at the 11 mile marker, and it was the PERFECT timing! I was in PAIN, and I was so encouraged to see some familiar faces in the crowd.
This is after the race, with some of our team, Tina and her husband did the race together, and Jackie helped coordinate all the racers... She was supposed to run... long story. =) haha
I know I have to do another one of these at some point in time, but until then, these will suffice to make me proud for a while. =)